The European Strategic Institute was founded in 2004 by the Family-Entrepreneur Ludolf Baron von Loewenstern and Partners in Hamburg and cooperates with notable international institutes (International Advisors Committee).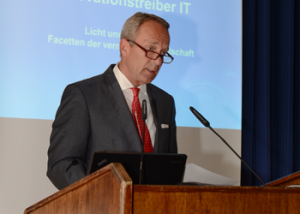 The European Strategic Institute defines itself as an independent platform for comprehensive communication between entrepreneurs and managers as well as politicians, strategists and economists.
It assists policymakers through exclusive information about developments in all national and international economic regions and provides individually tailored services for orientation and decision-making for entrepreneurial development strategies.
Within the organisation, policymakers are not only able to obtain information relevant to decision making, but through the European Strategic Institute they also have access to an international network of experts from renowned international organisations and universities.